Join me on MeWe! See everything I post. Your friends too! No censorship. No tracking. The best part is live chat! Chat with me or other members in real time. Easy signup here. I'm loving this so far. The best part? It's always FREE!

New Printable Coupon – Schwarzkopf


Don't miss this Schwarzkopf printable coupon that is available! Remember, you can print 2 copies of $2 off One Schwarzkopf Gliss Product by hitting your back button while this coupon is available. This coupon may not be available that long so make sure to print this coupon and hold it for an upcoming sale!
Once you've joined MeWe, make sure to join our group, The Coupon Wizards. Come chat with me
Other New Printables You Might Be Interested In: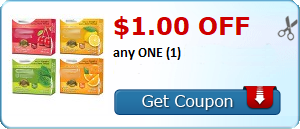 Print Friendly