Join me on MeWe! See everything I post. Your friends too! No censorship. No tracking. The best part is live chat! Chat with me or other members in real time. Easy signup here. I'm loving this so far. The best part? It's always FREE!
New Printable Coupons Roundup

Here are all the NEW Printable Coupons that popped up today, xx/xx! Remember, you can print 2 copies of them by hitting your back button while they're available. These coupons may not be available that long so make sure to print them and hold it for an upcoming sale! Click the link above to print all of them, or choose the ones you want below. 
If you have a mobile device, remember you can now print from coupons(dot)com if you have a compatible printer and the app. The general rule is two prints per computer or device so if you see a coupon you really want, and you'll use a bunch, go around printing it where you can before it disappears. Make sure you have the Coupons(dot)com app on your device & it's connected to a compatible printer before printing. Happy shopping!
Once you've joined MeWe, make sure to join our group, The Coupon Wizards. Come chat with me 🙂
New Printable Coupons: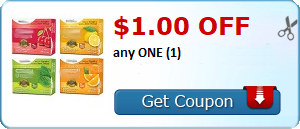 Our Facebook Pages
The Coupon Wizards (the best coupon deals, printable coupons, articles & more)
Insert Insanity (whole coupon inserts for sale)
Wiz Clipz (individually clipped insert coupons for sale)
Our Facebook Groups
Red Hot Coupons
Couponing at Target, Publix, CVS & More
Red Hot Online Deals
Twitter/Instagram Links
TheCouponWizards on Instagram
MagicalCoupons on Twitter
🙂 If you like this post, PLEASE do me a solid and go share it on Facebook. It helps more people to see my posts! If it helps me, it ultimately helps you 🙂

Print Friendly