***Don't miss a deal or HOT coupon! Make sure you've "Liked" our Facebook Page, The Coupon Wizards, and check it often! Plus, don't forget to join our two Facebook Groups, Couponing at Target, Publix, CVS & More and Red Hot Coupons!***
Wizard's Daily Briefing
I know you're busy so I bring you today's Wizard's Daily Briefing! In case you missed one, here is everything posted on the blog today. We have one new matchup for Winn Dixie & I've included Publix and the Freebies, in case you missed them yesterday. Because they're so big, the links will take you to each one individually. We also have some nice coupons you won't want to miss and the insert preview for Sunday 3/18, all the way at the bottom. So without further adieu, here they are:
***Matchups***
See the Winn Dixie Matchup Here
See the Publix Matchup Here
See the Freebie Matchup Here
***Store Deals***
Huggies Wipes at Publix

Buy 3 Huggies Wipes, 56ct B2G1 @ $2.59 (prices may vary)
Use 3 $0.50/1 Huggies Wipes, 48ct+ printable coupons (2 devices req'd)
OOP = 3/$3.68 or just $1.23 each!

***Amazon Deals***

Today's Amazon Deal – Easter Candy
Date(s) Running – Today, 3/13/18, Only or While Supplies/Price Lasts
Price – Pricing Varies
Shipping – Free for Prime Members or any $35+ Basket Purchase.
*Product prices and availability are accurate as of the date/time indicated and are subject to change. Any price and availability information displayed on Amazon at the time of purchase will apply to the purchase of this product.




***Printable Coupons***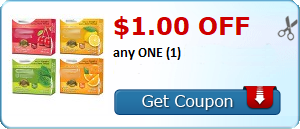 3/18 Insert Preview
Smartsource
Afrin $1/1 product (4/15)
Afrin $2/1 product (4/1)
Alaway $3/1 antihistamine eye drops (5/31)
Alaway $7/2 antihistamine eye drops or 1 twin pack (5/31)
Aleve PM $3/1 20ct+ (4/22)
Aleve/Aleve PM $4/1 80ct+ excluding D products (3/25)
Alka-Seltzer $1/1 product 12ct+ (4/15)
Alka-Seltzer Plus $1/1 product (4/15)
Alka-Seltzer Plus $2/1 product (4/1)
AmLactin $3/1 product excluding trial and foot repair cream (4/29)
AmLactin $7/2 products excluding trial and foot repair cream (3/30)
Aveeno $1/1 body wash product excluding trial, cleansing bars and moisturizing bars (4/7)
Aveeno $4/2 body wash products excluding trial, cleansing bars and moisturizing bars (4/7)
Bausch+Lomb $3/1 soothe lubricant eye drops (5/31)
Bausch+Lomb $5/1 ocuvite gummies product (4/28)
Bausch+Lomb $5/1 ocuvite product (4/28)
Biotrue $2/1 multi-purpose solution 10oz (4/15)
Biotrue $5/1 multi-purpose solution 10oz twin pack (4/15)
Blue Diamond $1/1 nut-thins crackers 4.25oz (5/20)
Born Sweet Zing $1/1 organic stevia sweetener (6/2)
Citracal $2/1 calcium supplement product (4/14)
ClariSpray $10/1 120 spray (3/25)
ClariSpray $4/1 product (4/15)
Claritin $10/1 70ct+ (3/25)
Claritin $2/1 children's 4oz or 20ct+ or reditabs for juniors 10ct+ (4/15)
Claritin $4/1 children's 8oz or 20ct+ or reditabs for juniors 30ct (3/25)
Claritin $4/1 non-drowsy or liqui-gels 30ct+ (4/15)
Claritin-D $4/1 15ct+ (4/15)
Claritin-D $6/1 15ct+ (3/25)
Coricidin HBP $2/1 product (4/15)
Edge/Skintimate $1/1 shave gel or cream excluding 2oz and 2.75oz (4/8)
Flintstones/One A Day $2/1 kids multivitamin product (4/14)
Florida Crystals $1/1 organic sugar in a flip-top canister or liquid sugar (6/2)
Florida Crystals $1/1 raw cane, organic or demerara sugar product (6/2)
Glade $1.50/1 fine fragrance mist product (4/14)
Glade $1/1 plugins car product (4/14)
Glade $1/2 candles or wax melts (4/14)
Glade $2/2 large automatic spray products or plugins scented oil multi pack refills (4/14)
InnovAsian $1.50/1 cuisine item (4/30)
InnovAsian $2.50/2 cuisine items (4/30)
Ken's $.75/1 dressing 16oz+ (4/15)
Ken's $1/1 simply vinaigrette (4/15)
Kotex U $1/1 fitness products excluding liners 14-22ct and trial (4/21)
Kotex U $1/1 pads or liners excluding 14-22ct liners and trial (4/21)
Kotex U $1/1 tampons or security tampons ets (4/21)
MiraLAX $2/1 product 30 dose+ (4/15)
Mitchum $1/1 excluding trial size and twin packs (4/21)
Nonni's $1/2 biscotti (5/18)
Nonni's $1/2 thinaddictives (5/18)
One A Day $2/1 50+ multivitamin (4/14)
One A Day $2/1 multivitamin (4/14)
One A Day $6/1 multivitamin 150ct+ (3/31)
OREO $.55/1 chocolate candy bar 1.44oz+ (4/28)
Oscar Mayer $1/1 natural cold cuts product (4/14)
OxiClean $2/1 laundry detergent (4/18)
Philips Sonicare $10/1 2 series, 3 series, protectiveclean 4100 or protectiveclean 5100 rechargeable toothbrush (4/25)
Philips Sonicare $10/1 airfloss pro, airfloss ultra, essence+ or for kids rechargeable toothbrush (4/25)
Philips Sonicare $15/1 protectiveclean 6100, hw or hw+ rechargeable toothbrush (4/25)
Philips Sonicare $5/1 brush head pack or essence rechargeable toothbrush (4/25)
Phillips' $1/1 milk of magnesia (4/15)
Phillips' $3/1 fiber good product (4/15)
Phillips' $4/1 colon health product (3/25)
Renu $2/1 12oz (4/28)
Renu $5/1 2x12oz (4/28)
Revlon $1/2 hair color products (4/1)
Revlon $2/1 colorsilk buttercream (4/1)
Rimmel London $1/1 eye product with purchase of $3.99+ (5/31)
Rimmel London $1/1 eye, lip or face product with purchase of $3.99+ (5/31)
Schick $2/1 cream excludings 2oz (4/9)
Schick $3/1 hydro 5 or silk disposable razor pack (4/9)
Schick $3/1 hydro silk razor or refill excluding disposables (4/8)
Schick $3/1 intuition f.a.b. razor or refill (4/8)
Schick $3/1 intuition or quattro for women excluding disposables (4/8)
Schick Hydro Buy 1 hydro refill, get 1 free hydro razor up to $12.99 excluding disposables and women's (4/9)
Spice Islands $1.25/1 spice or seasoning (6/30)
TruBiotics $2/1 daily probiotic product (4/14)
Welch's $1/1 fruit rolls 6ct+ (4/28)
Welch's $1/2 fruit snacks or fruit n yogurt snacks 8oz+ or 8ct+ (4/28)
Zegerid OTC $8/1 product 42ct+ (4/28)
Zim's $2/1 max pain relief or skin care product (5/20)
Redplum #1
CeraVe $3/1 product excluding cleanser bar, travel sizes, and .35oz healing ointment (4/18)
CeraVe $4/1 baby product (4/18)
CeraVe $4/1 healing ointment excluding .35oz (4/18)
CeraVe $4/1 skin renewing product (4/18)
Crest $1/1 mouthwash 473ml/16oz+ (3/31)
Crest $1/1 toothpaste, liquid gel 3oz+ or kids toothpaste 3oz+ excluding cavity, baking soda, tartar control/protection, gleem and trial (3/31)
Gillette $1/1 gillette3 or gillette5 razor (4/7)
L'Oreal $1/1 magic root cover up spray (4/14)
L'Oreal $2/1 excellence or age perfect by excellence hair color product (4/14)
Pantene $3/3 product excluding shampoo and conditioner 6.7oz and 7.9oz and trial (3/31)
Quilted Northern $1.25/1 bath tissue 12+ double roll or 6+ mega roll (4/18)
Quilted Northern $1/1 bath tissue 6+ double rolls (4/18)
Senekot $3/1 extra strength (5/31)
Senokot $3/1 regular strength (5/31)
Senokot-S $3/1 dual action (5/31)
Redplum #2
Axe $2/1 dry spray antiperspirant product ets (4/15)
Axe $3/2 deodorant products excluding trial, twin packs, and dry spray antiperspirants (4/15)
Axe Buy 1 body wash, get 1 12oz shampoo free ets up to $6.49 (4/15)
Country Crock $.50/1 16oz buttery sticks (4/1)
Country Crock $1/1 30oz or 45oz (4/1)
Dove $.75/1 beauty bar product 4pk+ (4/1)
Dove $1.25/1 advanced care deodorant or antiperspirant product excluding trial and multipacks (4/14)
Dove $1.50/1 clinical protection antiperspirant product ets (4/14)
Dove $1.50/1 dry shampoo ets (4/1)
Dove $1/1 body wash 22oz+ or shower foam 13.5oz product (4/1)
Dove $1/1 exfoliating body polish 10.5oz product ets (4/1)
Dove $3/2 hair care products excluding derma, scalp and trial (4/1)
Dove DermaCare $2/1 product excluding trial and m+C (4/1)
Dove Men+Care $1.50/1 hair care or styling product ets (3/31)
Dove Men+Care $1/1 antiperspirant or deodorant ets (3/31)
Dove Men+Care $1/1 bar or body wash product 4pk+ bar excluding trial (4/7)
Dove Men+Care $3/2 bar or body wash products 4pk+ bar excluding trial (4/7)
Dove Men+Care Dermacare $2/1 2/1 product ets (3/31)
Lipton $.40/1 tea bags, k-cup, liquid or powdered iced tea mix product (4/15)
Nexxus $5/1 product excluding sachets, 5.1oz shampoos and conditioners, and trial (4/1)
Purina/Target $5 giftcard with $20+ cat food and/or treats purchase (4/7)
Purina/Target $5 giftcard with $20+ dog food and/or treats purchase (4/7)
Purina/Target $5 giftcard with $20+ tidy cats litter purchase (4/7)
Simple Buy 1 cleanser or moisturizer, get 1 wipes 25ct free ets up to $8 (4/1)
St. Ives $1.50/1 face care, body lotion, or body wash product ets (4/1)
Suave $.75/1 body lotion 18oz+ (3/31)
Suave Kids $1/1 hair care product ets (3/31)
Suave Men $1/1 hair care product ets (3/31)
Suave Professionals $1/1 shampoo, conditioner or treatment product excluding 2oz trial and twin packs (4/1)
Suave Professionals $1/1 shampoo, conditioner, or treatment product excluding 2oz and twin packs (4/1)
Suave Professionals $1/1 styling product excluding 2oz trial and twin packs (4/1)
TRESemme $2/1 compressed micro-mist hair spray product ets (4/1)
TRESemme $2/2 shampoo or conditioner products ets (4/1)
Vaseline Men $2/1 lotion 10oz+ excluding spray (4/15)
Zyrtec $10/1 adult product 70ct+ (3/25)
Zyrtec $4/1 adult product 24-45ct (4/15)

Taking advantage of all the Cash Back apps? Don't miss out!




Checkout 51 – available on Android, iOS & computers
Berry Cart – Android & iOS
Ibotta – Android & iOS
Shopkick – Earn points for gift cards
Shrink – iOS (use code MVGOMP when registering for $2 sign-up credit after survey)
Shopmium – Android & iOS (use code GMGCAMRJ when registering for a free Lindt Bar)

Print Friendly